MRG Live Presents: iLe
Thu. Mar 23, 2023 at 9:00pm EDT
Price: $32.00
21 and Over
Event Stats
Price: $32.00
21 and Over
Event Description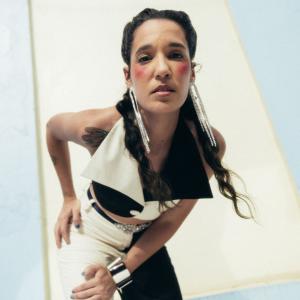 Doors: 8:00 Show: 9:00 PM
iLe is the young Puerto Rican artist who captivated the public and the specialized press with her debut album "ilevitable" in 2016, for which she won the GRAMMY Award "Best Rock/Urban/Alternative Album".  iLevitable is a collection of 12 songs composed and produced meticulously, in which iLe has created an instant classic that reveals a reflective and in-novative art. 
Ileana "ile" Cabra, began to develop her talent at the age of 16, along with her brothers Residente and Visitante, as a vocalist of the renowned band Calle 13, where she stood out during each show for her power as a vocalist as well as her artistic presence.  "Odio" was highlighted as the best of 2018 by prestigious media such as New York Times, Pitchfork, Billboard, among others.
On her new album she continues the exploration of her immerse talent and creativity as an author and singer.  iLe manages to express through music what cannot be said only with words, to give voice to everything that should not remain silent.
Ileana "iLe" Cabra nació en Puerto Rico y fue la vocalista femenina de Calle 13.  Su primer álbum "iLevitable" ganó en los Premios Grammy al Mejor Álbum Latino de Rock, Música Urbana o Alternativa.  En su segundo álbum titulado "Almadura". Incursiona en nuevas melodías apoyadas por una variedad de ritmos que, a través de las canciones, llevan mensajes potentes impactando a quienes buscan música con contenido.